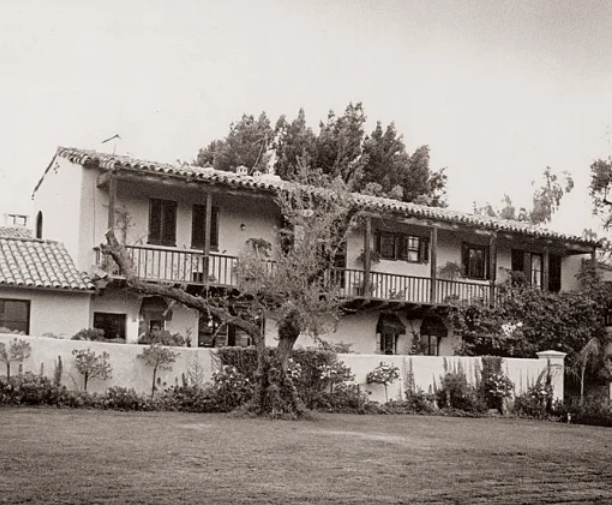 Hughes, intent on becoming "the world's greatest golfer," he said, settled on a house, on Muirfield Road, in the city's Hancock Park area, because of its proximity to the Wilshire Country Club. The 30-room residence, designed by architect Roland E. Coate, Sr., in 1926 for socialite Eva K. Fudger, was modeled after haciendas built during California's Spanish and Mexican periods.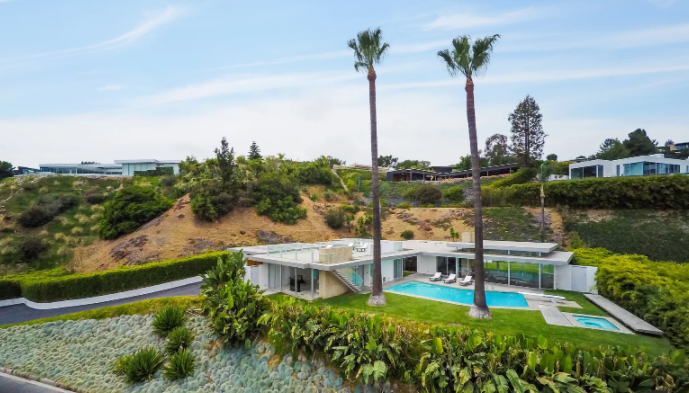 Howard Hughes, the late producer of movies such as Hell's Angels, Scarface, and the Academy Award–winning Two Arabian Knights, once called this single-story midcentury-modern residence home. Built in 1960 by architect Samuel Wacht in Los Angeles's star-studded Trousdale Estates neighborhood, part of Beverly Hills, the mansion sits on top of a knoll for sweeping city vistas. The sunken living room is the heart of the home, with a double-sided fireplace that divides the space from the family and dining room, plus walls of glass that open onto the pool and terrace. There's also an eat-in kitchen, a game room, and a four-car carport. Four bedrooms, including the spacious master suite with its own fireplace, complete the living areas, which feature hardwood and terrazzo flooring throughout. Outdoor amenities include a spa, a barbecue area, and a rooftop sundeck.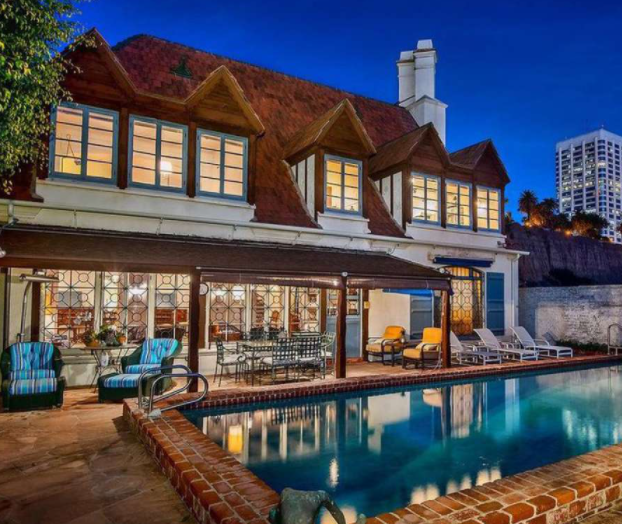 A Santa Monica beach house once owned by Houston movie and aviation mogul Howard Hughes is on the market for $12 million. The house, located on California's "Gold Coast," was also previously owned by Hollywood legends Cary Grant and Joan Fontaine at various times since being built in 1930.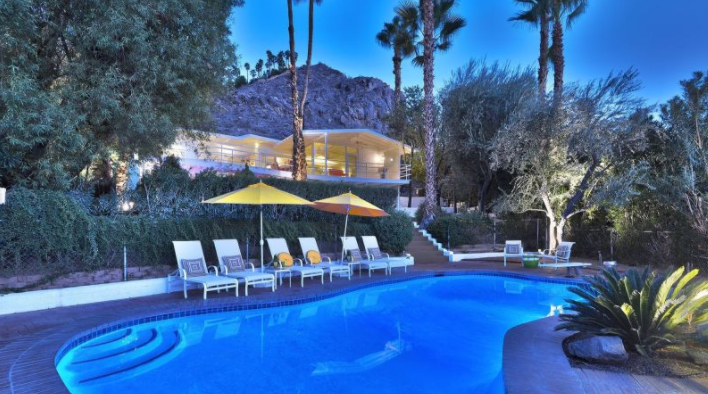 Howard Hughes Palm Springs House, the glass-filled mid-century modern property was also owned by actress Eva Gabor.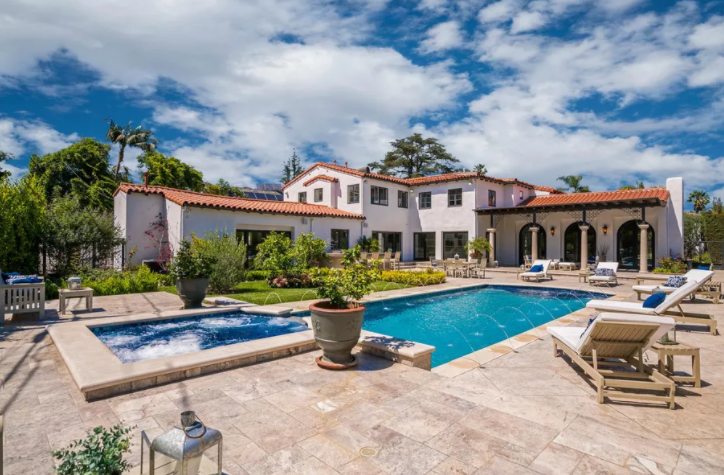 Behind the lovely Spanish Colonial Revival exterior of this five-bedroom Beverly Hills residence, lies a modern, marble-clad luxury interior. It has been updated thoroughly, with a shiny new kitchen full of stainless steel appliances, a fantastic hand-painted ceiling in the living room, a statement fireplace with original details, and a heavy-handed application of white marble in the entryway, where a staircase sweeps up to the second floor.
Built in 1926, it was designed by architect Wallace Neff, but it is far better known as The House That Howard Hughes Crashed a Plane Into.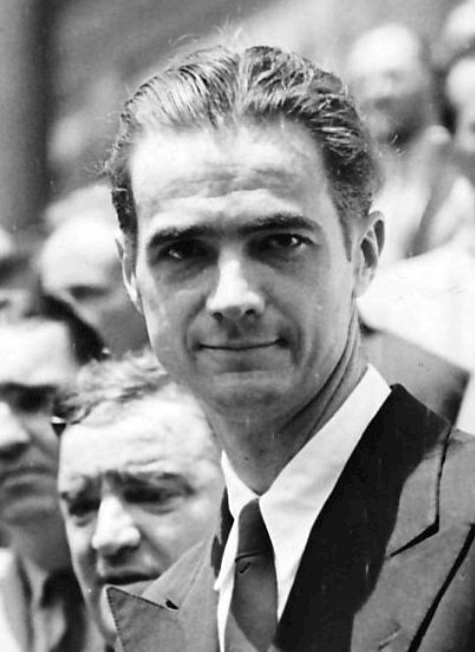 Howard Robard Hughes Jr. (December 24, 1905 – April 5, 1976) was an American business magnate, investor, record-setting pilot, engineer,[4] film director, and philanthropist, known during his lifetime as one of the most financially successful individuals in the world. He first became prominent as a film producer, and then as an influential figure in the aviation industry. Later in life, he became known for his eccentric behavior and reclusive lifestyle—oddities that were caused in part by his worsening obsessive-compulsive disorder (OCD), chronic pain from a near-fatal plane crash, and increasing deafness.
As a film tycoon, Hughes gained fame in Hollywood beginning in the late 1920s, when he produced big-budget and often controversial films such as The Racket (1928),[5] Hell's Angels (1930),[6] and Scarface (1932). Later he controlled the RKO film studio.
Hughes formed the Hughes Aircraft Company in 1932, hiring numerous engineers and designers. He spent the rest of the 1930s and much of the 1940s setting multiple world air speed records and building the Hughes H-1 Racer and H-4 Hercules (the Spruce Goose). He acquired and expanded Trans World Airlines and later acquired Air West, renaming it Hughes Airwest. Hughes was included in Flying Magazine's list of the 51 Heroes of Aviation, ranked at No. 25.[7] Today, his legacy is maintained through the Howard Hughes Medical Institute and the Howard Hughes Corporation.[8]