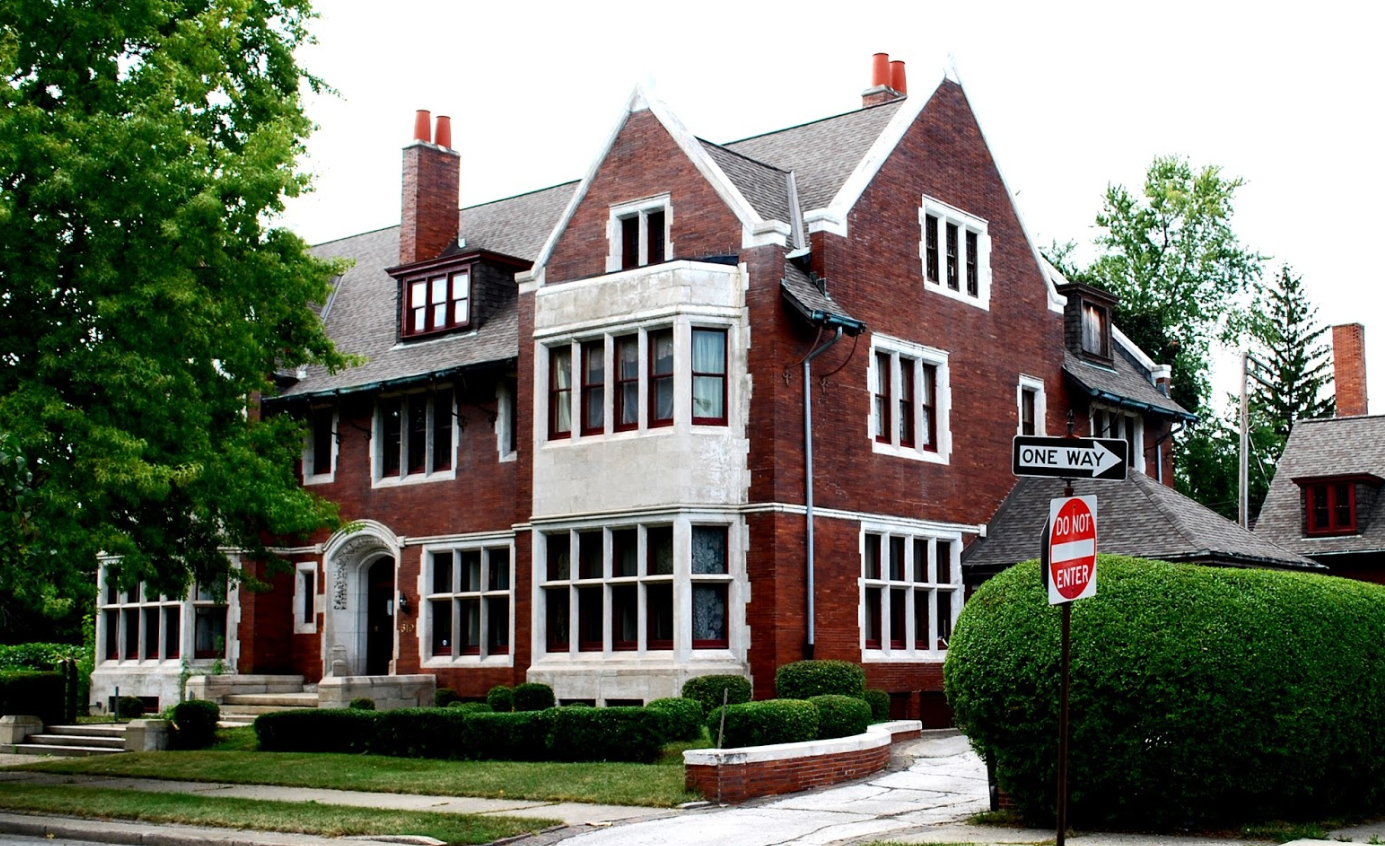 James J. Couzens (August 26, 1872 – October 22, 1936) was an American businessman, politician and philanthropist. He served as mayor of Detroit (1919–1922) and U.S. Senator from Michigan (1922–1936). Prior to entering politics he served as vice president and general manager of the Ford Motor Company.
Couzens was born in Chatham, Ontario, Canada in 1872, the son of soapmaker James and Emma Clift Couzens.[1] He attended the public schools of Chatham and spent time at a business college.[1][2] He moved to Detroit, Michigan in 1890 and worked as a railroad car checker for the New York Central Railroad from 1890 to 1897.[2] Couzens' diligence at the railroad was noticed by Alexander Y. Malcomson, who hired the young man as a clerk in his coal business.[1] Couzens worked for Malcomson from 1897 to 1903.[2]
In 1898, Couzens married Margaret Manning.[1] The couple had six children: a son born in 1899 who died in infancy; Homer Couzens, born in 1900; Frank Couzens (later mayor of Detroit),[3] born in 1902; Madeline, born in 1904; Margo, born in 1910, and Edith, born in 1911.[1]
In 1902, Henry Ford was organizing the Ford Motor Company; Alexander Malcomson was a major stakeholder in the company.[1] The two were seeking additional stockholders; Couzens borrowed heavily and invested $2500 in the new firm.[1] Ford Motor Company was founded in 1903 with John S. Gray as president, Ford as vice-president, Malcomson as treasurer, and Couzens as secretary.[1] Couzens took over the business management of the new firm for a salary of $2400.[1] In 1906, Gray died and Malcomson was eased out of the business, and Couzens became vice president and general manager of the company.[1] The company made both Ford and Couzens wealthy, due in no small part to Couzens's business acumen.[1] However, the two men gradually grew apart, and in 1915 Couzens resigned his position as general manager, although he retained a seat on the board.[1] In 1919, Ford purchased Couzens's shares in the company for $30,000,000.[1]
He was inducted into the Automotive Hall of Fame in 2012.[4] Go to Domustoria.com/signup/ and get posts like this every week!