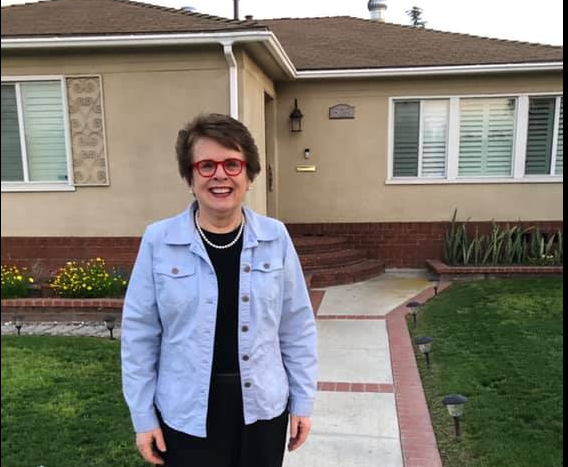 Billie Jean King (née Moffitt; born November 22, 1943) is an American former World No. 1 professional tennis player. King won 39 Grand Slam titles: 12 in singles, 16 in women's doubles, and 11 in mixed doubles. She often represented the United States in the Federation Cup and the Wightman Cup. She was a member of the victorious United States team in seven Federation Cups and nine Wightman Cups. For three years, she was the United States' captain in the Federation Cup.
King is an advocate for gender equality and has long been a pioneer for equality and social justice.[2] In 1973, at age 29, she won the "Battle of the Sexes" tennis match against the 55-year-old Bobby Riggs. She was also the founder of the Women's Tennis Association and the Women's Sports Foundation. She was also instrumental in persuading cigarette brand Virginia Slims to sponsor women's tennis in the 1970s and went on to serve on the board of their parent company Philip Morris in the 2000s.
Regarded by many in the sport as one of the greatest women's tennis players of all time,[3][4][5][6] King was inducted into the International Tennis Hall of Fame in 1987. The Fed Cup Award of Excellence was bestowed on her in 2010. In 1972, she was the joint winner, with John Wooden, of the Sports Illustrated Sportsman of the Year award and was one of the Time Persons of the Year in 1975. She has also received the Presidential Medal of Freedom and the Sunday Times Sportswoman of the Year lifetime achievement award. She was inducted into the National Women's Hall of Fame in 1990, and in 2006, the USTA National Tennis Center in New York City was renamed the USTA Billie Jean King National Tennis Center. In 2018, she won the BBC Sports Personality of the Year Lifetime Achievement Award. Domustoria.com/signup/ and get posts like this every week!